Jul
8
Mon
Pittsburgh Catalyst Event

@ The Power Center at Duquesne University
The Opportunity Zone Association of America will host Pittsburgh's first OZ Catalyst Event at Duquesne University in August to discuss the region's opportunity zone assets & hurdles and ignite new regional investment. 
National authorities & policy makers will lend their expertise to regional issues.

Regional opportunity zones will showcase their viability. 

Qualified Opportunity Funds will discuss what works and what does not.

Learn about this major federal program and how it can shape our region.
Sponsorship opportunities are available!
*Note: the purchase of one ticket gives you access to the complete conference.
---
August 7
1:30 – 2:30 pm
OZ 101 & Community Background Presentations at Duquesne University
2:30 – 4:30 pm
Pittsburgh OZ Community Tours: See First Hand Pittsburgh's Possibilities
4:30 pm
Bus Tours Returning to Duquesne University
5:00 – 7:00 pm
Pre-Event Reception at Duquesne University
---
August 8
8:00 – 9:00 am
Registration & Continental Breakfast
9:00 – 9:45 am
Welcome & Opening Keynote Address
9:45 – 10:45 am
Panel Discussion: Public/Private Partnerships & Anchor Institutions
Bill Generett, Duquense University, Vice President for Public Outreach (moderator)
Lance Chimka, Allegheny County Director of Economic Development
John Persinger, Erie Downtown Development Corporation
More to come
10:45 – 11:45 am
Panel Discussion: Opportunity Zone Technicians
Jill Homan, OZAA Board Member; Owner, Javelin 19
(Invited) Steve Freidman, Cohen Reznick
More to come
11:45 am
Break and transition to lunch
12:00 – 1:30 pm
Lunch and Keynote Address
(Invited) Mekael Teshome, Federal Reserve Bank of Cleveland Pittsburgh Branch VP and Senior Regional Officer
(Invited) Scott Turner, Executive Director of the White House Opportunity and Revitalization Council
1:45 – 2:45 pm
Networking Opportunity

3:00 – 4:00 pm
Panel Discussion: Investors and Qualified Opportunity Funds
Kyle Walker, OZAA Board Chairman; Owner, Agora XLT (moderator)
Jide Famuagun, President, Alpha Capital Partners
(Invited) David Serafini, Senior VP/Market Manager PNC Bank
(Invited) Jayson White
More to come
4:00 – 4:30 pm
Closing Remarks
4:30 – 6:00 pm
Closing Networking Reception & Project Showcase
*DISCLAIMER: Some items subject to change. Check back for updates.
---
Sponsors & Partners
Silver Sponsor: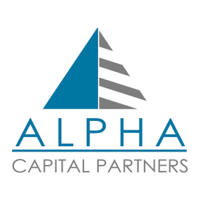 Our Partners: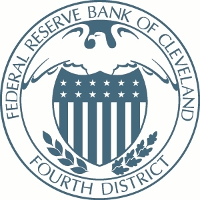 Our Hosts: